Founded in 1852 by Joseph and Max Getz, The Getz Group began as a local general store to serve the community after the brothers settled in Northern California after emigrating from Eastern Europe.

19 year old Joseph and his 13 year old brother, Max, first arrived in the United States in 1850s. Together, they opened a small general store in Lower Lake, California, a frontier area 100 miles north of San Francisco. There, they sold dry goods, hardware and groceries to farmers in and around the area.

After a few years, they moved into San Francisco, where they opened a market stall that sold meat and dairy products on consignment by Lake County farmers.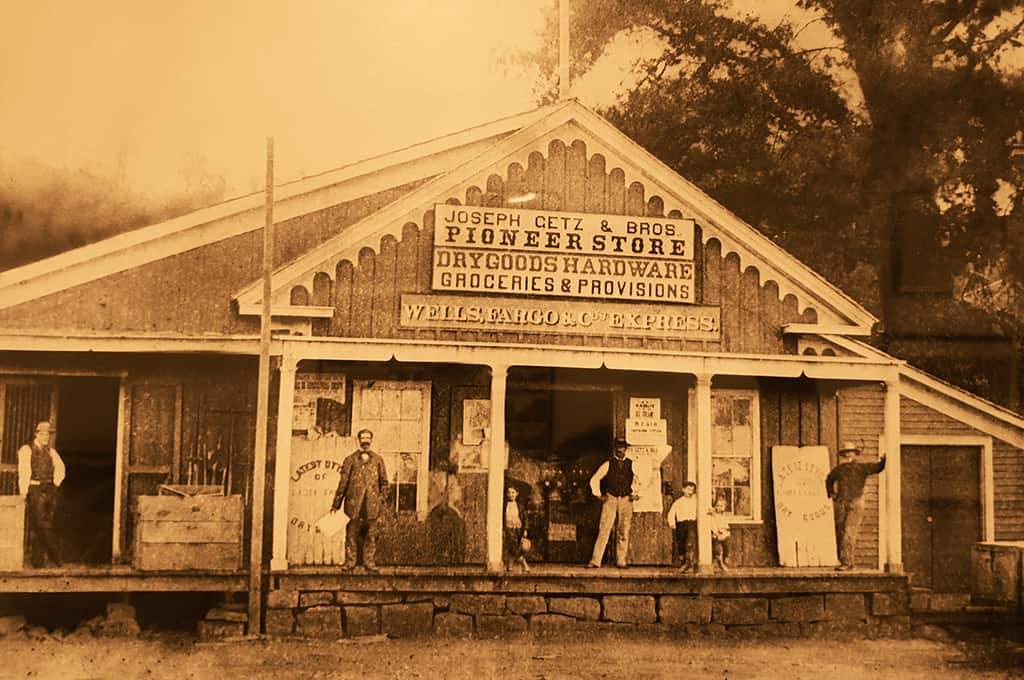 Joseph Getz & Bros. Pioneer Store in Northern California.